Moringa Tea: USDA Certified Organic Moringa Oleifera Leaf Tea
$12.95 – $24.95
Try Our Premium Herbal Tea Today!
Each pack has 30x Moringa tea bags – with no strings attached :
Shipping via USPS 2-3 days service is standard and just $3.75.
Description
Overview Benefits Brewing Daily Intake Sourcing
---
Moringa Tea Overview
Moringa tea is not really a tea in the strict sense of the word. It is rather an herbal tea or tisane since it doesn't contain tea leaves. This means Moringa leaf tea is caffeine free!
Our Moringa tea bags are filled with 100% pure, USDA Certified organic, dried Moringa oleifera leaves. The natural Moringa tea bags contain only pure crushed Moringa leaves, while the pomegranate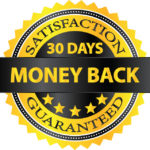 flavor Moringa tea bags contain the same crushed Moringa leaves as the natural flavor plus pomegranate juice extract. We absolutely love it and highly recommend it!
Order yours today with a 30-day money back guarantee!
---
Moringa Tea Benefits
Many people as well as research report the following Moringa tea benefits:
An energy boost without the caffeine
An increase in mental energy and clarity
Significant (~20%) reduction in fasting and 2 hour blood sugar levels (when Moringa tea is taken before eating)
High antioxidant concentrations for cellular protection against free radicals
A rare source of one of the most powerful antioxidants ever discovered: EGCG (epigallocatechin-3-gallate) which is also found in Green tea. EGCG has been shown in many laboratory studies to inhibit an enzyme required for cancer cell growth and also to kill cancer cells with no ill effect on healthy cells.
Dr. Oz Shares How He Loves Moringa Tea!
Dr. Oz calls Moringa olerifera an energy blaster! He goes on to say:
What I personally love – drink Moringa as tea! It comes in tea bags, you steep them, easy to do twice a day… Pop in a tea bag when you are feeling a little bit down and the beautiful part about this is you don't get the downer from caffeine.
---
How to Make Moringa Tea
If you have ever wondered how to make Moringa tea, we have two options for you below.
How to make Moringa tea as a cold brew:
Simply pour 6-8 oz of cold water over the tea bag and let it steep for at least 2 hours in the fridge. Leaving the tea in the fridge overnight to brew is preferable. When you remove the tea form the fridge be sure to stir and then squeeze the tea back when removing.
How to make Moringa tea as a hot brew:
Pour 6-8 oz of hot (~170 deg. F) water over the tea bag. Before water starts to boil, steam starts coming off the water. This is the perfect time to pour hot water over tea bag and let it steep for 3-5 minutes. Again, be sure to squeeze the tea bag when removing to extract as many nutrients as possible.
Flavoring: Unless you are a Moringa tea purist, consider adding a little honey and or lemon or ginger root to the natural tea for best results. The pomegranate flavor is excellent without any extras.
---
Recommended Daily Intake of Moringa Leaf Tea
There is no recommended daily usage for Moringa tea. In fact, unlike green tea, it has no caffeine and therefore can be a powerful source of EGCG taken many times a day, at any time of the day, all without getting caffeine jitters!
Consider taking a cup or two of Moringa tea to replace your morning coffee. If you are trying to better control blood sugar drink a cup of Moringa tea before each meal.
Drink throughout the day, as often as you like, knowing each cup is feeding your body powerful antioxidants and other nutrients!
---
Sourcing Of Moringa Leaf Tea

Our Moringa oleifera leaf powder used to make this Moringa leaf tea is grown on a USDA certified organic farm.
After being harvested by hand, bubble washed, and then rinsed, the Moringa leaves are placed into a dryer. The whole leaves are dried at a maximum temperature of 114 °F. Using this temperature controlled drying facility minimizes the time it takes for the leaves to dry while still keeping the powder a raw food product. This is important for both the purity and nutrient retention of the product. Open sun drying of the leaves, for example, causes the highest level of nutrient loss while shade drying is slow and puts the product at high risk of contamination.
The Moringa undergoes microbial and heavy metal testing. We are so pleased to report this Moringa is well below all allowable limits and is of very high purity and quality!
Additional information
| | |
| --- | --- |
| Flavor | Natural, Pomegranate |